4 Peppers Crabapple Jelly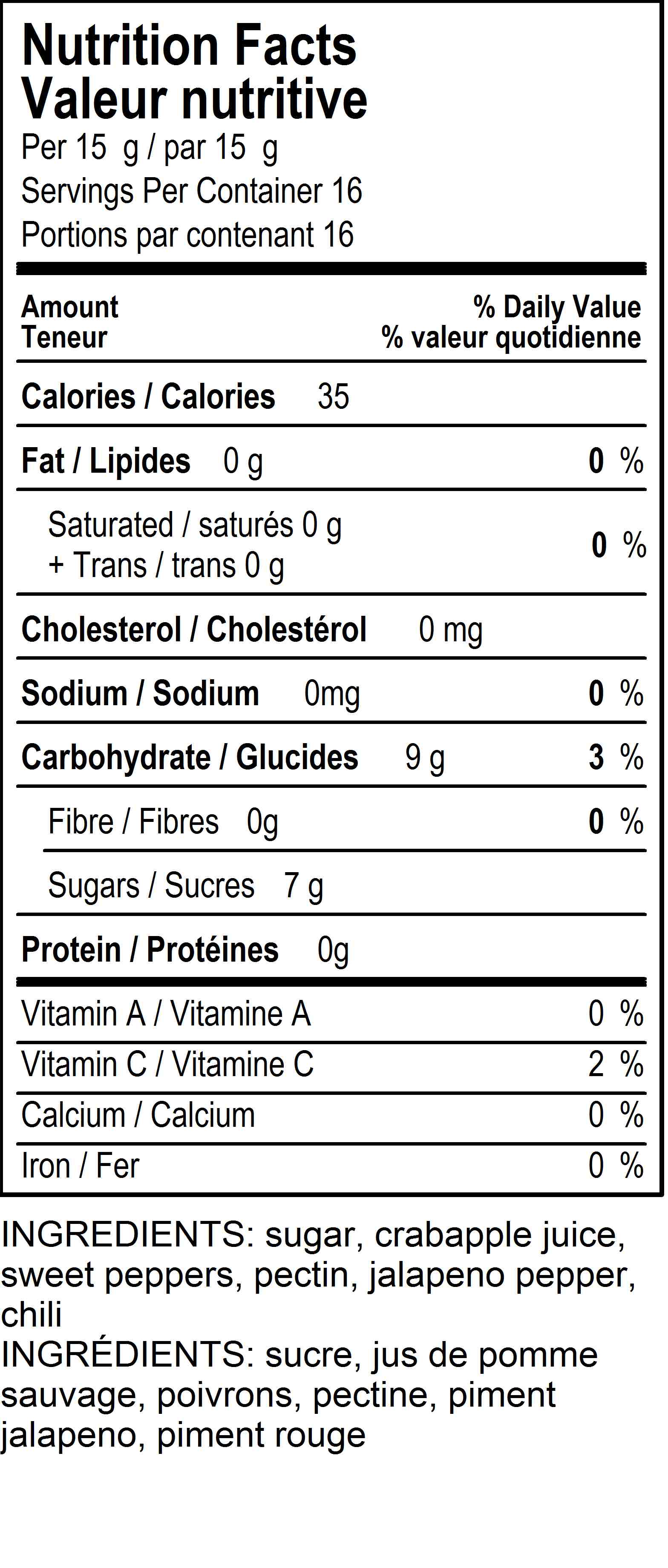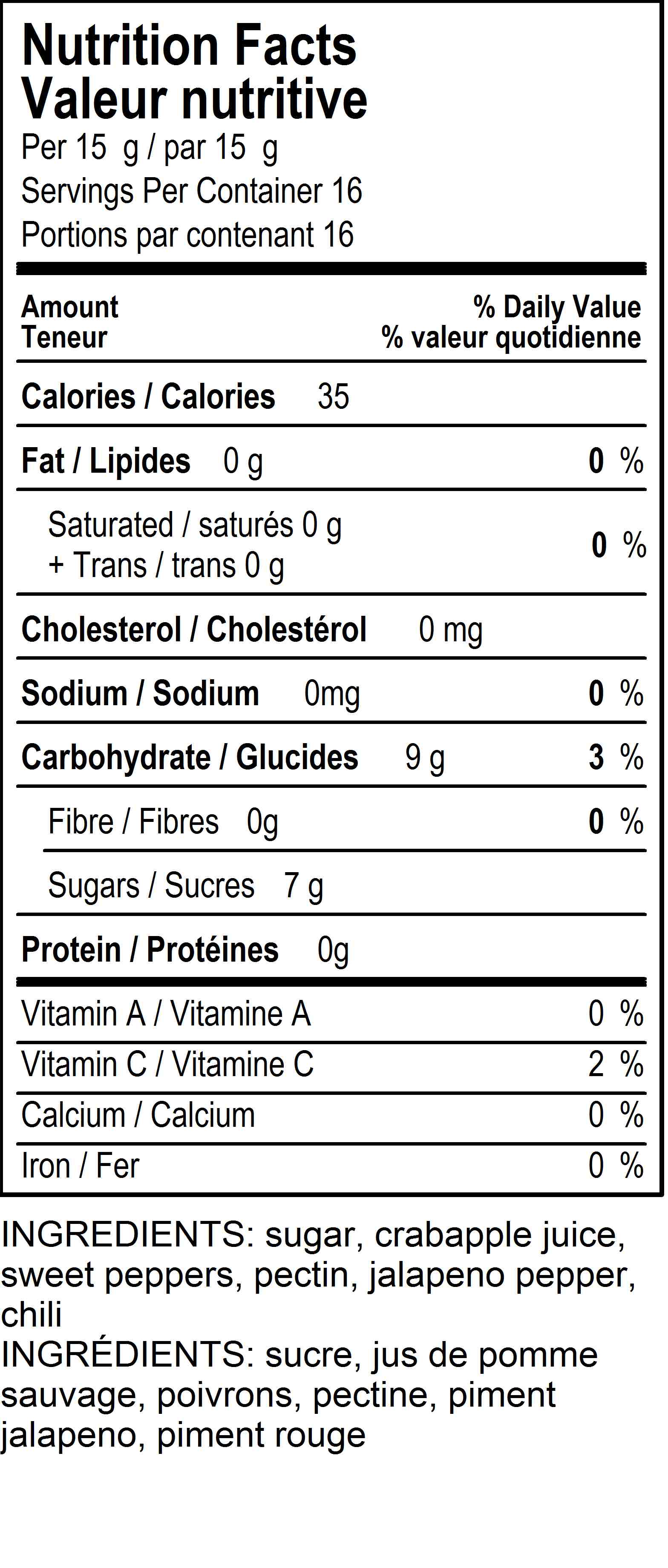 4 Peppers Crabapple Jelly
This beautiful condiment is made from 100% local crab apple juice and has red, green and hot peppers suspended in it. Not only do the crabapples give this jelly a beautiful colour it also adds a depth of flavour sure to please.
Available online in 250 ml jars*.
USES: Anywhere you would use a hot pepper jelly. Glazing meat balls or roasting chicken pieces, top appetizers for added colour and zip, on a cheese sandwich, on a cheese tray or baked Brie.
Consider adding it to a stir fry needing a bit of spice, melting it for a dipping sauce for prepared appetizers such as chicken finger, mozza sticks or egg rolls. Melt it slightly and glaze the top of a meat pie or quiche as it comes out of the oven for an extra sweet and spicy edge.
INGREDIENTS: Sugar, crabapple juice, sweet peppers, pectin, jalapeno pepper, chili