Chocolate Cherry Jelly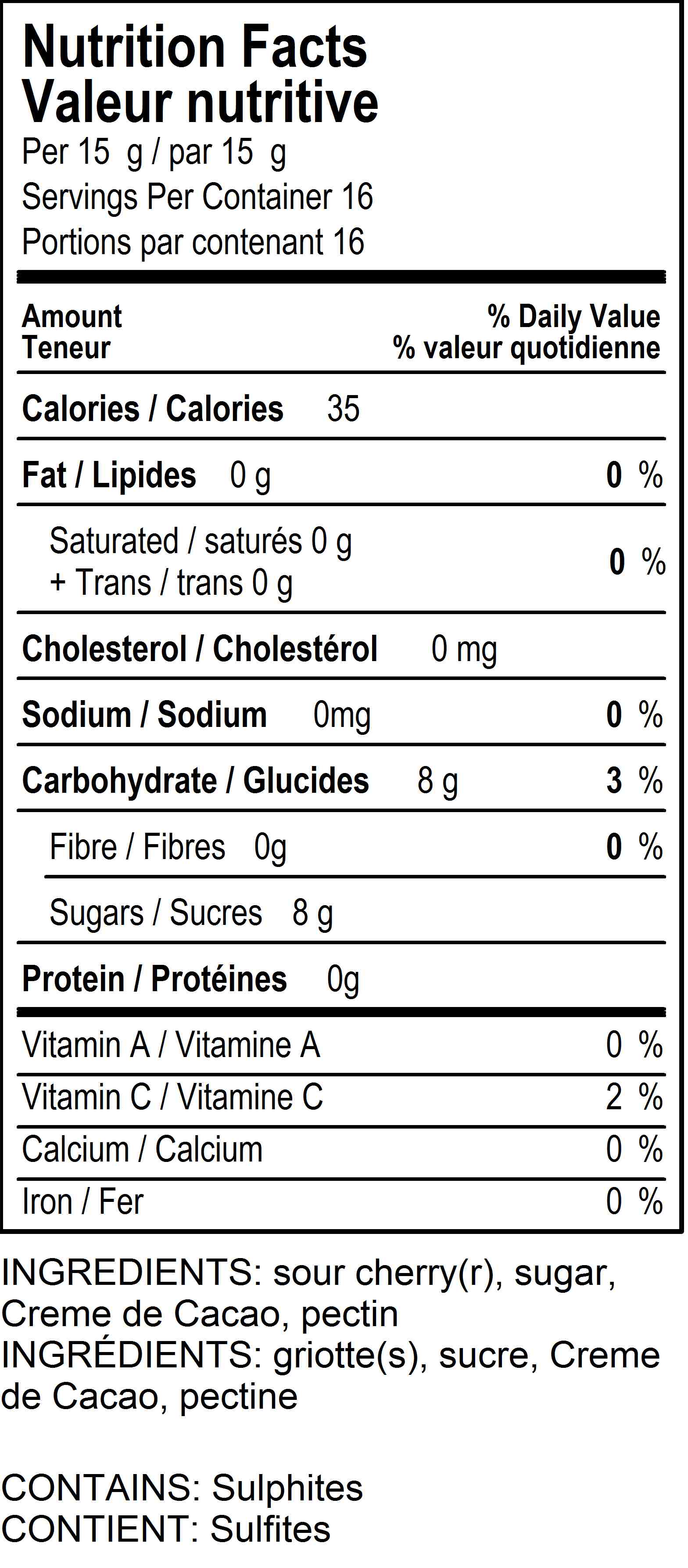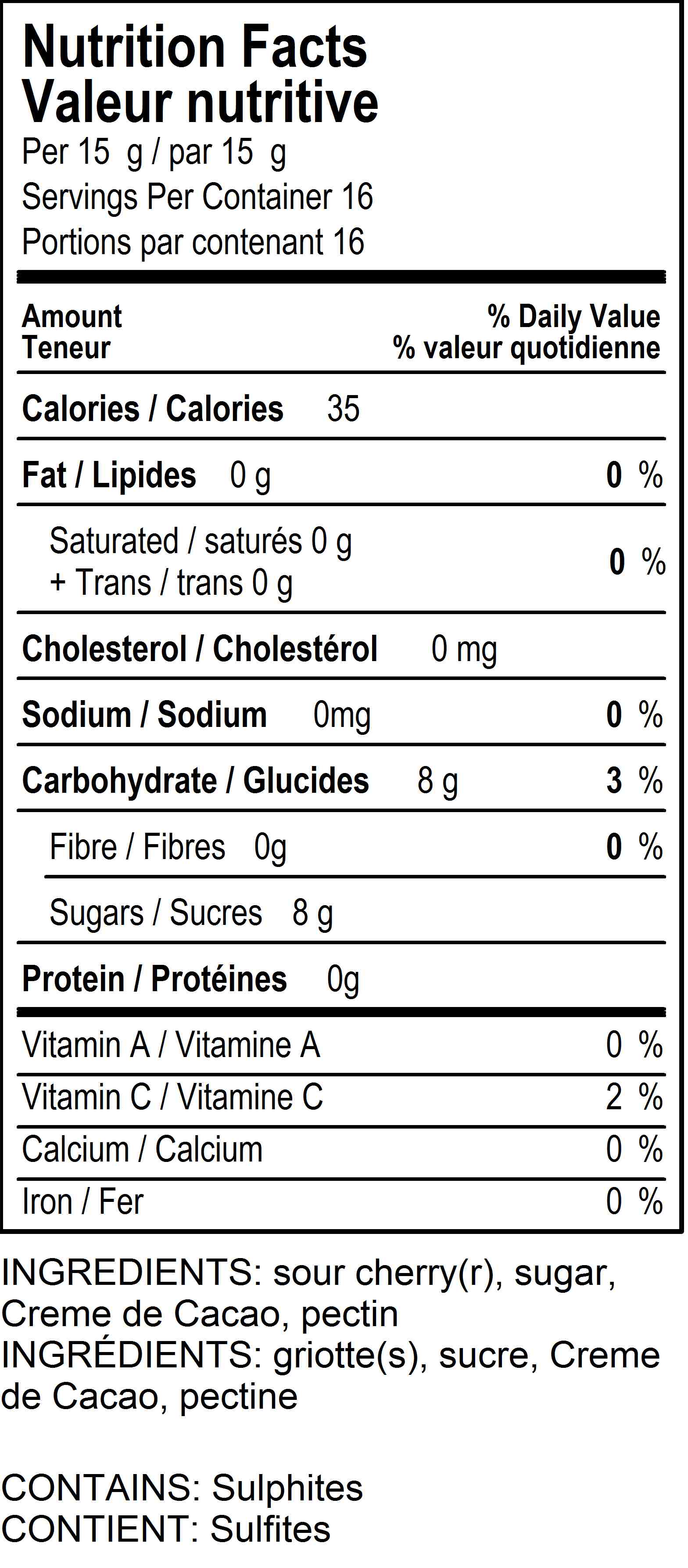 Chocolate Cherry Jelly
Sour cherry juice with white Creme de Cacao. This is as amazing as it sounds! 100% of the fruit used in this product is locally 'rescued' sour cherries.
Available online in 250 ml jars*.
USES: Heavenly on breakfast items, with cream cheese, as a filling in cakes or cookies, as glaze on desserts or melted and poured over ice cream. We have even heard of it as a base in a cocktail!!
INGREDIENTS: Sugar, sour cherry juice, crème de cocoa, pectin.
ALSO AVAILABLE IN THE: Gourmet Singles Gift Pack – (4) 40 ml jars, one of each Blueberry Rhubarb Jam with Brandy, Chocolate Cherry Jelly (with Creme de Cacao), Strawberry Rhubarb Jam with Sambuca and Amaretto Pear Jelly.