Strawberry Rhubarb Jam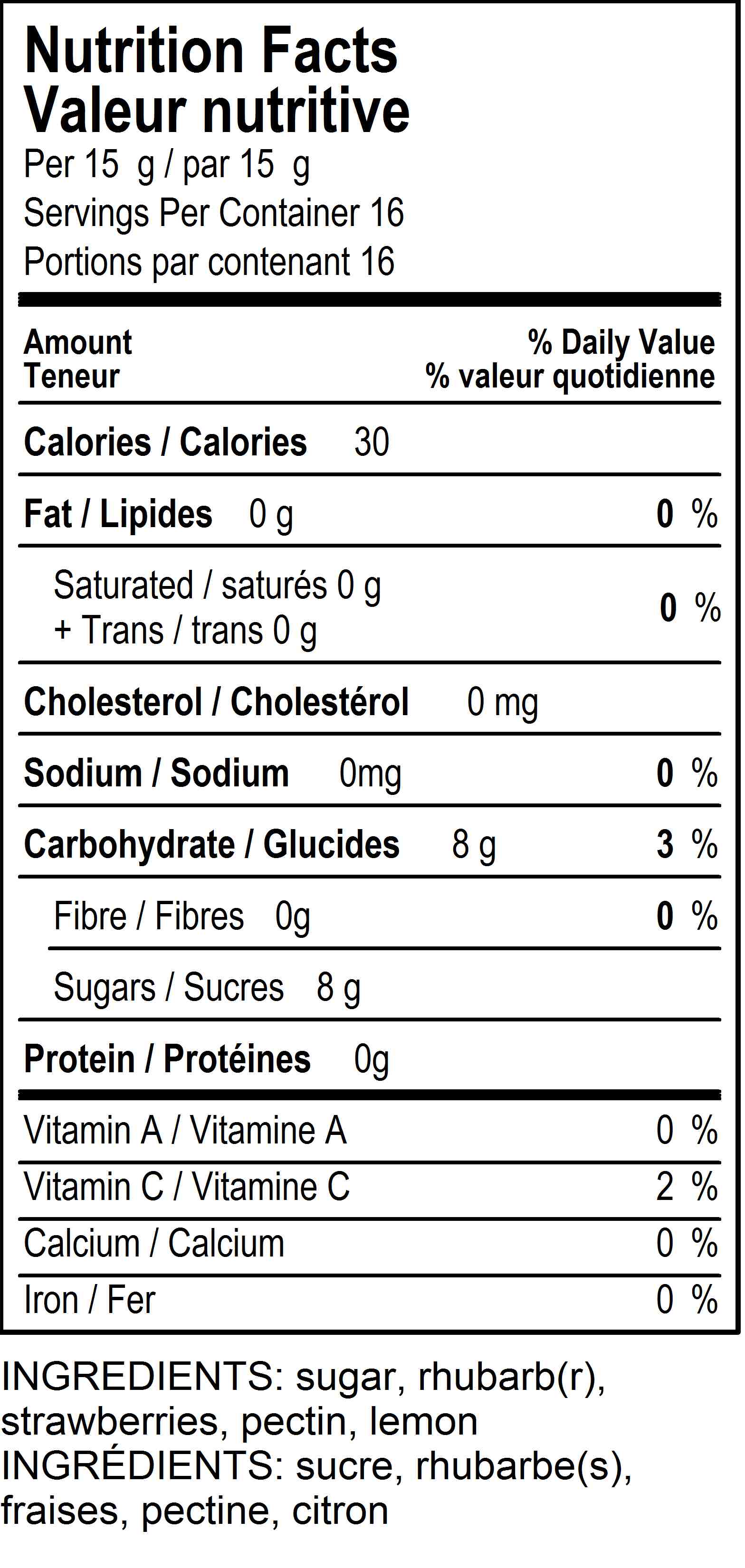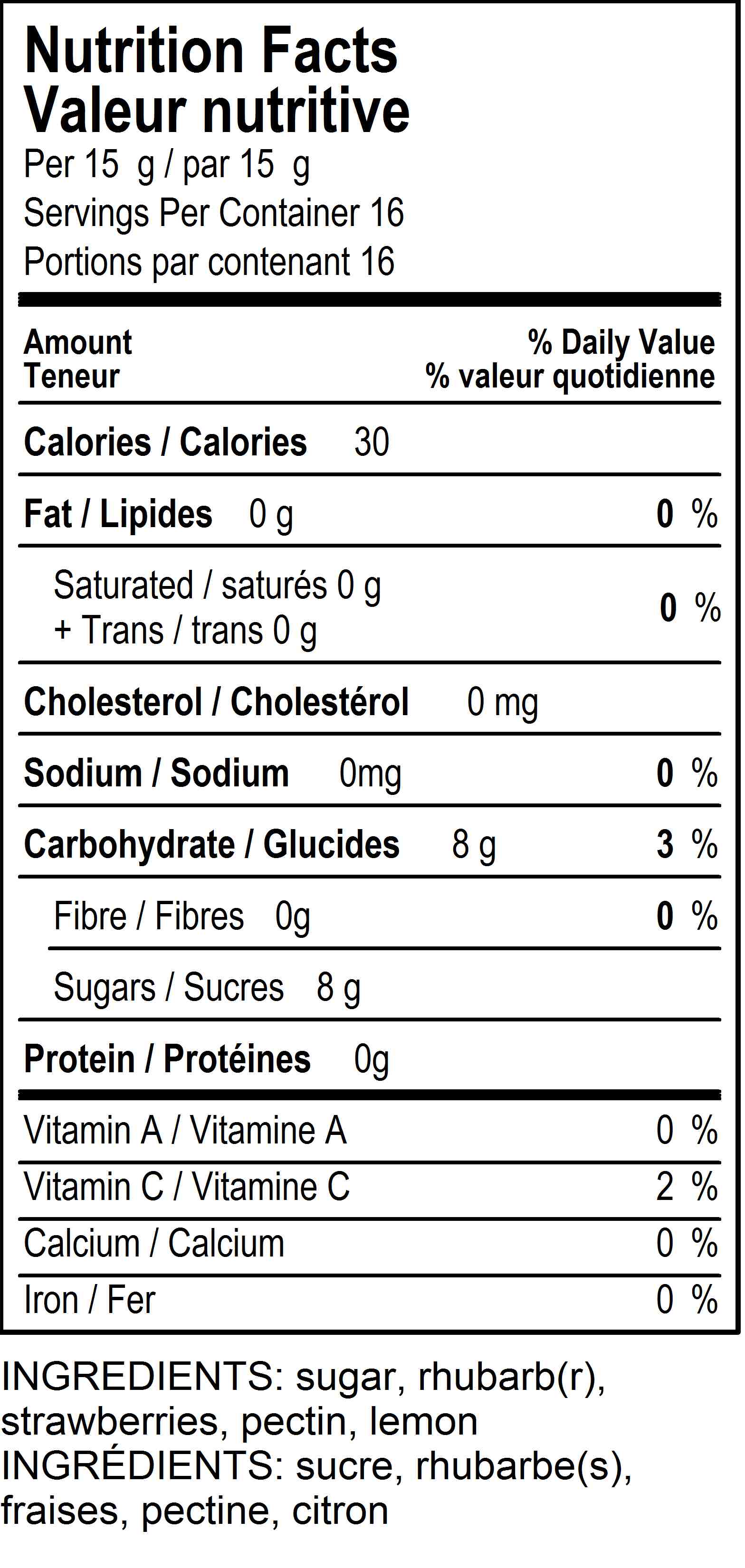 Strawberry Rhubarb Jam
A traditional favourite combining 70% locally rescued rhubarb plus sweet strawberries. One of our best sellers as it has a sweet strawberry start that finishes with the familiar tartness of rhubarb.
If you like this one, you may also want to look at our Strawberry Rhubarb with Sambuca version. All the flavour of this one, with a lovely licorice finish.
Available online in 250 ml jars*.
USES: Breakfast items, wonderful addition to baked goods; like cookies, cakes and muffins.
INGREDIENTS: Sugar, rhubarb, strawberries, rhubarb juice, pectin, lemon juice.
ALSO AVAILABLE IN THE: Cream Gift Pack – (4) 40 ml jars, (1) of each Strawberry Rhubarb Jam; Lime, Cardamom Apple Jelly; Saskatoon in Summer Fruits Jam and Apple Cherry Jam.